Providers Choice is the largest sponsor of the USDA Food Program in the U.S. Providers Choice serves all 87 counties in Minnesota. We specialize in supporting family child care homes, child care centers and adult care centers to serve healthy and nutritious meals to the participants in their care.

In 2022, we supported family child care providers and centers to serve more than 14 million meals and snacks to 485,000 children across Minnesota. Providers Choice friendly and dedicated staff have 13 years of experience on average.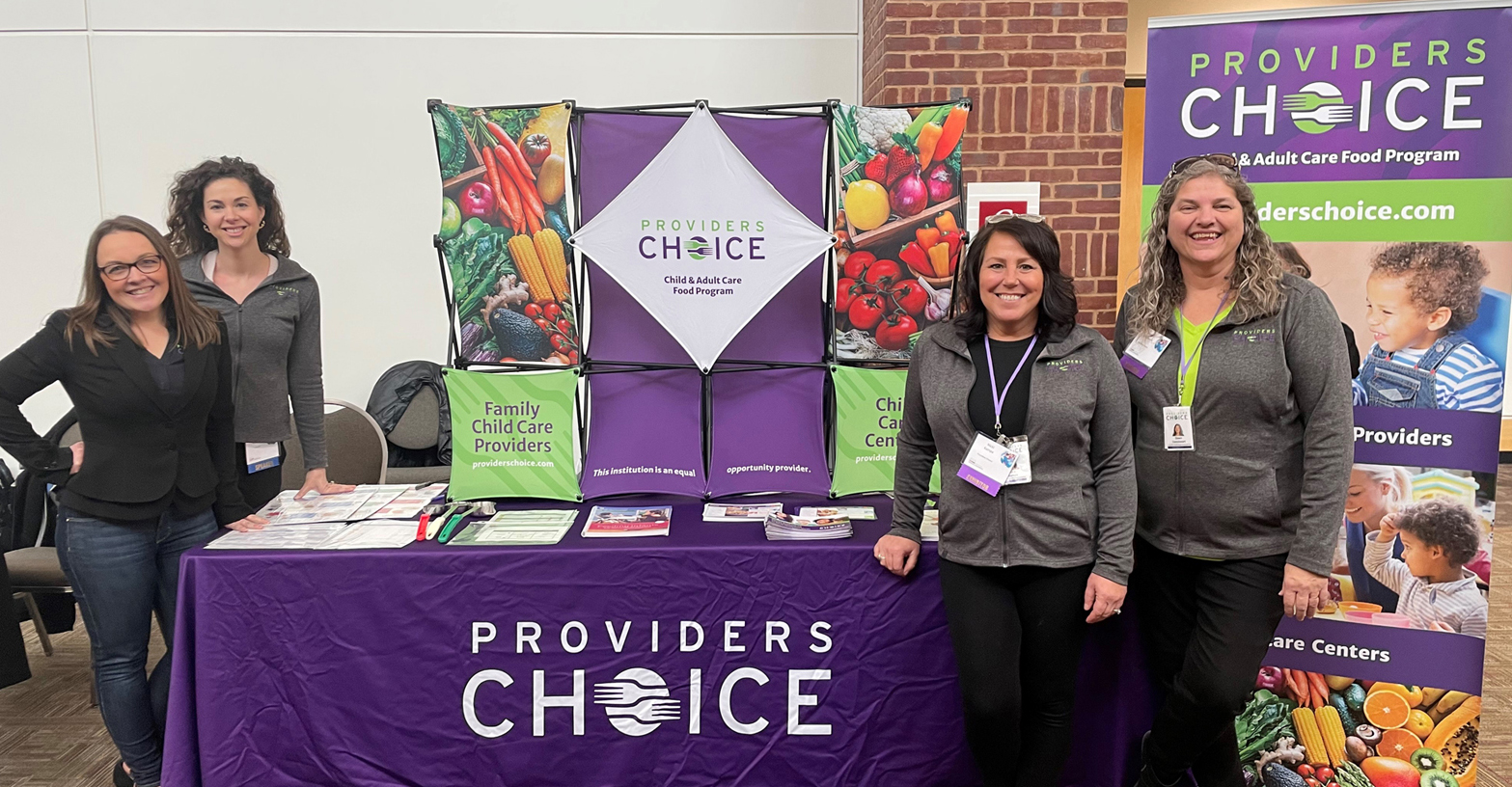 Providers Choice is a leader in the Child and Adult Care Food Program community in Minnesota and across the country. We have been a part of the National CACFP Sponsors Association since its inception. We regularly participate in national training and advisory groups that work with United States Department of Agriculture (USDA), the Minnesota Department of Education (MDE) and the Institute of Child Nutrition (ICN) to promote policy and advocacy for the CACFP in Minnesota.

Providers Choice is recognized nationally as a leader in the development of CACFP resources and nutrition training. Our staff is experienced in all areas of the CACFP, early care and has nationally recognized dietitian/nutritionists on staff available to support program success.
Previous
Next
What Our Program Participants Say
I have been a part of PCI for many years. The extra income each month is helpful and totally worth the 10 minutes I spend entering my meals and attendance each day.
I have been a child care provider for 22 years and have been on the food program the entire time. It has been a great addition to my business. It provides an extra support system and is such a great way to keep the kids eating healthy and trying new foods.
The staff at PCI are super friendly and knowledgeable. I have been a member for years, and I still have occasional questions. They always treat me, and my daycare children, with respect and kindness.
I have been on the Providers Choice Food Program since 1986 and it has been such a good experience. PCI has provided us with many helpful tools - one of my favorites was the Twist & Sprout cookbook where my kids and I found many yummy new recipes.
Get Started Today
Our experienced staff will support you through your program set up and ensure continued success and maximized monthly payments.
Join Now